We're a savvy mini-collective of seasoned online community professionals.
Pishgar Community Management was founded by Joe Pishgar, a veteran of the online community management profession with more than 17 years of experience managing large-scale community projects for Forbes 500 companies and AAA product titles.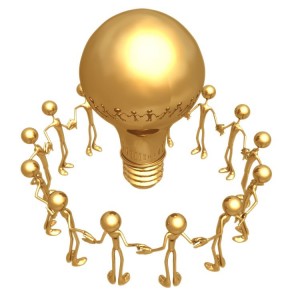 With a focus in growth, engagement and user conversion, he has overseen international online communities of tens of millions of subscribers and component teams of hundreds of moderators, support representatives, content creation and event staff.  Pishgar is seasoned in the art of building communities out of "whole cloth" and driving new growth and retention in extant legacy communities.
At the center of our team is a core of experienced community professionals, online events coordinators and senior/lead moderators.  Moderation personnel draws on a core of former AOL Guides Program Managers and Senior Moderators with decades of experience in online moderation.  Our staff also features members with extensive skills in hosting live and virtual events for users/subscribers/consumers.
Pishgar Community Management is an industry-proven, reliable alternative to bringing on an in-house community team, or attempting to acquire piecemeal the needed skills and human capital for community construction.  We offer variable, negotiable options for moderation, growth initiatives, infrastructure, administration, content creation and social media engagement.
Here's a sampling of the items on our menu:
Community planning for new online communities, including guidelines, timeline, categories, and volunteer/staff hierarchies
Forum administration, from installation to operation for vBulletin, phpBB, XenForo and all other major platforms
Content management systems with community integrations including WordPress and Joomla
Mastery of social networks, scheduling and prompted virality on Facebook, Twitter, LinkedIn, Reddit and Tumblr
Moderation in bulk or targeted, rules and conduct review and authorship
Product design consultation from community perspectives
If you'd like to know more, get in touch with us today and we can set up a time to talk about your project and what PCM can do for you.