Community amplifies the good while it softens the bad.
Your users are the most valuable commodity in today's market.  A great product can flounder without a solid community management strategy, even if the concept is spot-on and your audience is interested, just as a mediocre product can also find itself bolstered and perpetuated by the strength of a vibrant community.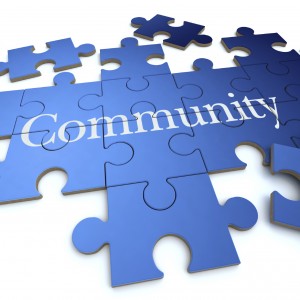 Your consumers, the people who buy your product or use your service, are the ones who will ultimately decide whether or not you succeed in your endeavor.  Are you fostering relationships with your consumers?  Does your audience know who you really are?  Content production, brand loyalty, audience expansion, retention and more – a community can be prompted to accomplish quite a few objectives and provide many different advantages.  One of the first steps in determining what kind of community you want to build or grow is to figure out what is desired from the community.  What do you want your community to accomplish for you?  Community is the fellowship of your consumers as it relates to your product, and as the attentive public engages online over their interests, having a strong community to support your efforts can make all the difference.
That's where we come in.  Pishgar Community Management can analyze your needs and determine what the best course of action for your community strategy should be.  We can:
Prompt user-generated content
Promote brand evangelism
Build and field a core of users
Convert casual users to hardcore.
Strengthen retention
Inform product development, marketing, production and design
Increase your long-term audience
Pishgar Community Management offers strategies for capturing and directing the energies of community.  By setting up a solid infrastructure, channeling the growth into qualitative improvements and building lasting relationships with top-tier influencers, we can steer the ship of community without the liabilities of an unmoderated mob.  By engaging with thought leaders in your audience, we can turn them into feedback points and can target your efforts.
We offer services for new and extant communities, customizing our approach as the needs fit the product or service.  Through our talented team of veteran moderators, we are able to offer moderation for all ages, including stricter COPPA-compliant specialization as needed.
If you aren't currently getting the most out of your community, ask yourself why – and then get in touch with us.  We can help you harness the strength of your users.